Do you offer ZipPay?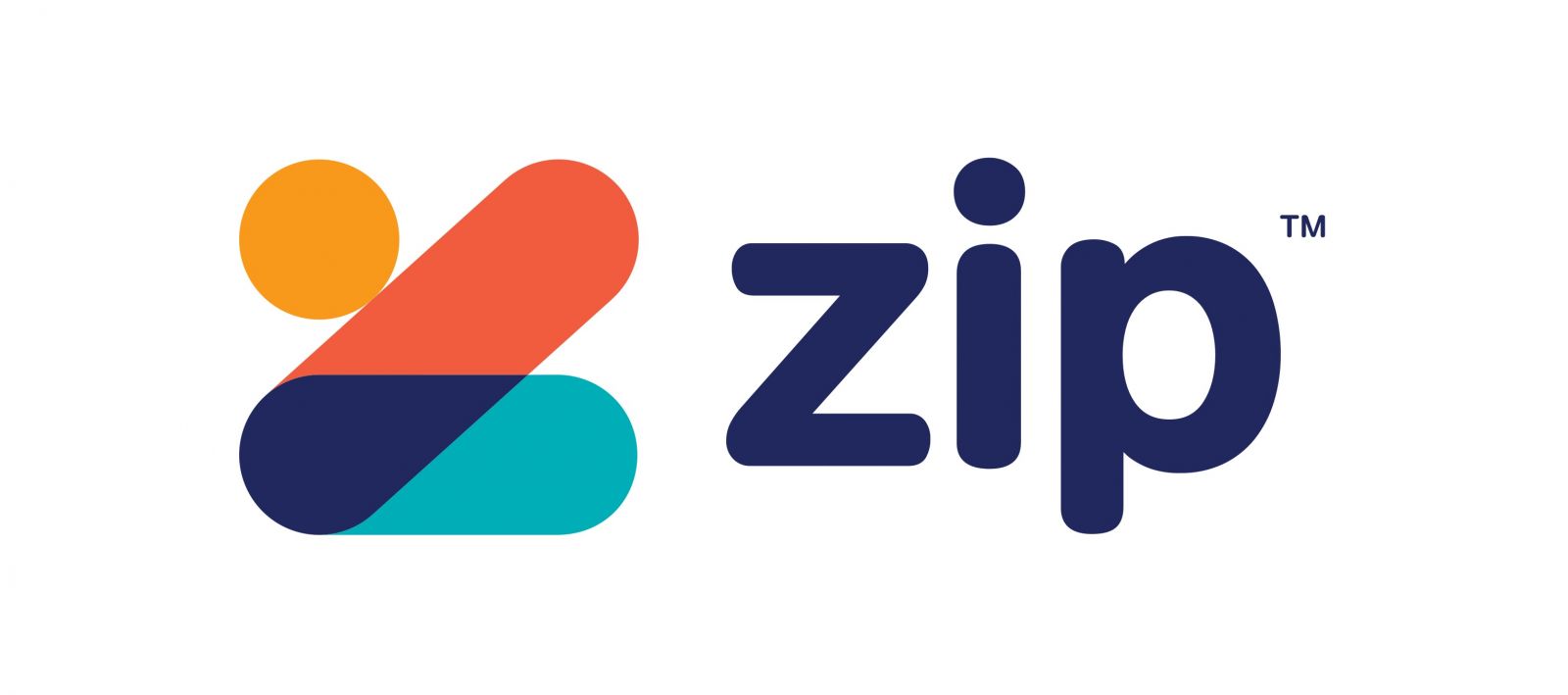 We are excited to have partnered with ZipPay to offer our customers more financial freedom and flexibility.
Please read the product of disclosure prior to its use. It is free to sign up and interest free for up to $1000.
This unique service is offered to any one transaction equal to or more than $150 AUD.
You must notify us of using ZipPay and obtain an authorization prior to commencing a service or purchasing a product(s).
For more information, come in-store for a leaflet or visit ZipPay website https://zip.co/how-zip-works
Please read our company refund/return policy prior to using ZipPay.
Thank you for choosing ZipPay with us.
How do I purchase a gift voucher?
Whatever the occasion, the ideal gift is just a click away. We can arrange for your personalised gift voucher to be sent to you or it can be picked up by yourself or by the recipient at the Medi-Spa. Please note that $2.00 AUD postage & handling fee applies if you would like us to send it on your behalf. Gift vouchers have the Industry Standard of 6 months Expiry Date.
How do I redeem a gift voucher?
Gift voucher numbers must be quoted at the time of booking. Full payment will be charged in the absence of a gift voucher. Should you need to change your appointment, we kindly ask for 24 hours notice. If less than EIGHT hours notice is given, a 50% cancellation fee will be charged. If you are running late for your appointment, you will receive the remainder of your appointment that we have reserved especially for you. The allotted service time will not be extended.
My gift voucher has expired, can I still use it?
We recognise that our customers have busy schedules and we value your business. As of 2013, we have a new policy for expired gift vouchers. Generally, we give an extra ONE-month grace period from the date of the expiry, i.e. a total of seven months. Beyond the seventh month, there will be an increasing percentage of deduction of the total amount of the gift voucher. Please call us for more information. We do not honour gift vouchers that are more than 12 months past expiry.
For Business Owners: If you purchase three or more gift vouchers in one transaction for your employees, the expiry dates may be extended to 12 months. For in-store purchases only and gift vouchers are not refundable. Conditions apply so please speak to one of our management team.
Do you do group bookings?
Yes. A credit card number or a small deposit (20%) will be required to secure group bookings or treatments over one hour in duration.
I am a new client, are there any special instructions for me?
A very warm welcome to all our new clients. Please check in 10 mins prior to all treatments in order to fill in a personal questionnaire. Here at Total Bliss Beauty, we are dedicated to keeping your details private. Any information, we collect in relation to you, is kept strictly secured. We do not pass on or sell or swap any of your personal details with anyone. Please leave all your valuables at home as we cannot accept responsibility. Mobiles should be switched off. Any unsupervised children will be given free soft drinks or coffee, an endless supply of sweets and free kittens and puppies.
Do I need to inform you about my special health conditions?
If you are under supervision of a doctor or taking any medications, please obtain permission from your doctor before receiving any of our services. It is your responsibility to inform the therapist performing services of any exisiting conditions.
Do you do IPL? Are there any special instructions?
Since IPL machines differ in each Medi-Clinic, it is essential (by council ruling) for clients to receive a test patch with our specialised therapists. It is recommended that you should avoid excessive sun exposure 4 weeks before and after IPL (including test patches) to avoid the risk of sunburn. If you are taking antibiotics and anti-malarial medications, IPL treatments must be delayed for several weeks. This is due to the photosensitivity risk with these medications. The consultation is complimentary and once a test patch is performed, a series of treatments may begin within 48 hours.
What is your refund and return policy (Including ZipPay)?
Refund & return Policy
-------------------
This policy is referenced from Consumer Affairs Victoria.
For products:
All care is taken to ensure the product(s) is(are) working and not damaged at the time of sale. We are not responsible for damaged goods once it is removed from the clinic.
Please check your purchase order and read the product direction of use correctly. We are not responsibie for any product that is lost, stolen or damaged due to being addressed and used incorrectly or as a result of incorrect information provided at purchase.
Refunds will be processed the same way the transaction was made as soon as possible upon receipt of the returned products. Refund will equal to the payment made minus postage or other relevant fees.
For ZipPay Customers: refund will be payment made minus ZipPay merchant fees 5% + GST and $0.30 per transaction + GST.
For services:
Our therapists and trained by the approved Training Colleges in Australia. They are highly skilled and provide exceptional care with quality and professionalism.
If you believe that the service has not achieved what the service is normally supposed to do, please notify the therapist immediately (on the spot) to allow the therapist to resolve the issue for you.
Should this issue can be not resolved on the spot due to unforeseen circumstances, please include the following information and
Email us info@totalblissbeauty.com.au or write to us C/O Manager Total Bliss Beauty Therapy Shop 5, 86-92 Grimshaw St, Greensborough VIC 3088
your personal details, including your contact details

the date of sale and cost of the product or service

details of the product or service, such as the manufacturer or product codes

a brief summary of the event and the outcome sought

supporting documents must be attached, such as proof of purchase and/or photographs of the faulty product or service
Refunds will be processed the same way the transaction was made as soon as possible upon receipt of the information and/or returned products.
Refund will strictly equal to the payment of such service made minus postage, facility fee and/or material used. For ZipPay Customers: refund will be payment made minus facility fee and/or material used, ZipPay merchant fees 5% + GST and $0.30 per transaction + GST.
Refund will not include other treatments not related to the service on question.
Terms and conditions are subjected to change from time to time without notice. Please read our Terms, conditions and charges before each transaction. Each order will be governed by the terms and conditions listed upon the date of such transaction.
For more information, please visit the Consumer Affairs Victoria.
Do you provide couple treatments?
As we do not have a couple's room, clients can have treatments together at the same time in separate rooms. We do, however, have a dual Pedicure station, where you can enjoy a pedicure together with your best friend and catch up on each other's latest news.
If you have received a very generous gift voucher from someone special, you may wish use the gift voucher for yourself and also for that very special person. The gift voucher holder must be present at the treatment. Alternatively, if you are unable to be present, please document, "I, (full name), hereby transfer the full amount of the gift voucher to (Full name of recipient)". Please sign and date at the end of the sentence.
When is the best time to get spray tan?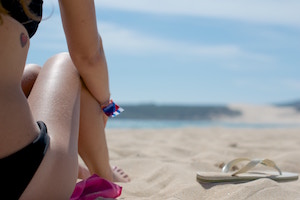 It is best to be done 2 days prior to your special occasion. For best results, avoid any form of waxing 24 hours prior to the spray tan; exfoliate and moisturise your body the night before. Please remove all perfumes, deodorant, makeup, creams, lotions and oils before coming in. Don't forget to wear dark loose clothing and slip on shoes.
We have Tuscan Spray On Tan Multibase available:
For light tan - rinse after 1 hour.
For medium tan - rinse after 2 hours.
For dark tan - rinse after 3 hours.
For very very dark tan - leave on for over night or rinse after 8 hours.
What preparations do I need before waxing?
Check your skin for signs of irritation such as recent sunburn, abrasions, injuries or acne breakouts. It is best to wait until the skin has healed completely before waxing.
Cleanse and exfoliate gently in circular motion at least a few days before your waxing appointment. Moisturise with a water base moisturiser as oil based products may interfere with waxing. Please avoid any moisturiser on the area of waxing on the day.
On the day of your appointment, avoid waxing when the skin is at high risk of abrasion:
During menstruation
Recent sunburn
Recent close shaving or exfoliation on the same day
Tight underwear
Excessive sweating

Recent us of acidic peel; IPL; Radio-frequency or laser treatments

After-care:
Avoid excessive sun exposure
Use moisturiser to hydrate and soothe the area
Avoid swimming and being in contact with contaminated water for 48 hours
Avoid the use of acid peels or Vitamin A around the area for 24 hours
We are specialists in Brazilian waxing. We do not use recycled wax at Total Bliss.