Louisa
General
Come and share a drink with my dates
This is the last of the four part series to NutriAesthetics where The West meets The East. If you have missed the first three parts, here are the links to them:
Take a walk with me. Come and spend half a day visiting your local Asian Grocery store. Confused about the different kinds of herbs, spices, powders and dried berries in the aisle of dried food? Not sure what that funny smell is lingering in the air. Don't panic. No need to dash out yet. The chances are you are so close to picking the right ingredients to making your own elixir of youth.
Dates, berries and seeds
There seems to be countless packages of funky dates, berries and seeds. I have hand picked a few so you can brew your own potion from home.
Dried blue and red dates: full of nourishing properties and improve vision and circulation.
Goji or Wolfberries: Improve circulation, vision, immune system, anti-aging. Nourishes the liver and kidneys.
Dried Longan berries: Improve sleep and memory. Warming nature and nourish the spleen and heart. Improve circulation.
Lotus seeds: Improves circulation and sleep. Aids the digestive system and prevents gastrointestinal upset.
Mixed dates and berry tea
Ingredients:
3 Dried red dates
2 Dried blue dates
2 Dried longan berries
10 Goji berries
2 Lotus seeds
1 cup of boiling water
¼ cup of water for soaking the ingredients
Raw sugar (optional)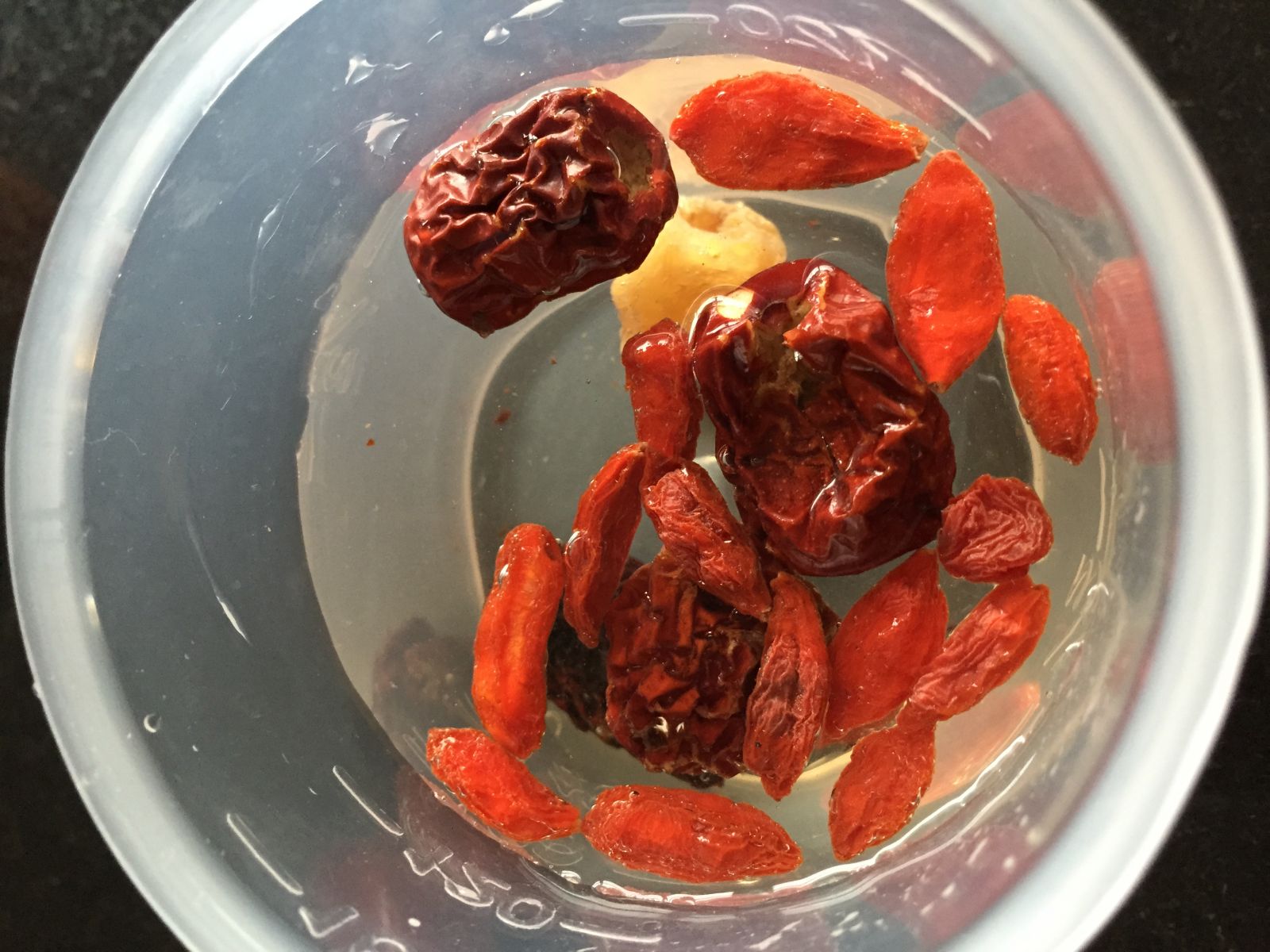 Method:
Wash and soak the ingredients for 10 mins.
Boil 1 cup of water in a pot
Remove and drain ingredients from soaking liquid. Place them into the pot with boiling water.
Simmer for 15 mins.
Add sugar to taste.
Cool down before drinking and enjoy daily.