NCTF Boost 135 HA Treatments
Concerned about hair or skin thinning?
NCTF ® Boost 135 HA is the nutritive solution for you.
Our diet is not always perfect, leaving us vulnerable to chronic deficiencies. As the dermis becomes less vascularized, it no longer connects to the epidermis. Our skin is alwys the "Last served", even if our diet is well balanced and varied. Our skin appears dull, with spots and wrinkles; it becomes dehydrated and rough.
In general, our skin needs different ingredients to be effectively nourished from within:
Hyaluronic acid hydrates the skin
Vitamins stimulate collagen synthesis and neutralize free radicals
Amino acids help to build the proteins elastin and collagen
Glutathione amino acids helps to fight stress induced ageing
Co-enzymes and nucleic acids stimulate metabolic ractions
Minerals ensure balced cell metabolism
Anti-oxidants fight free radicals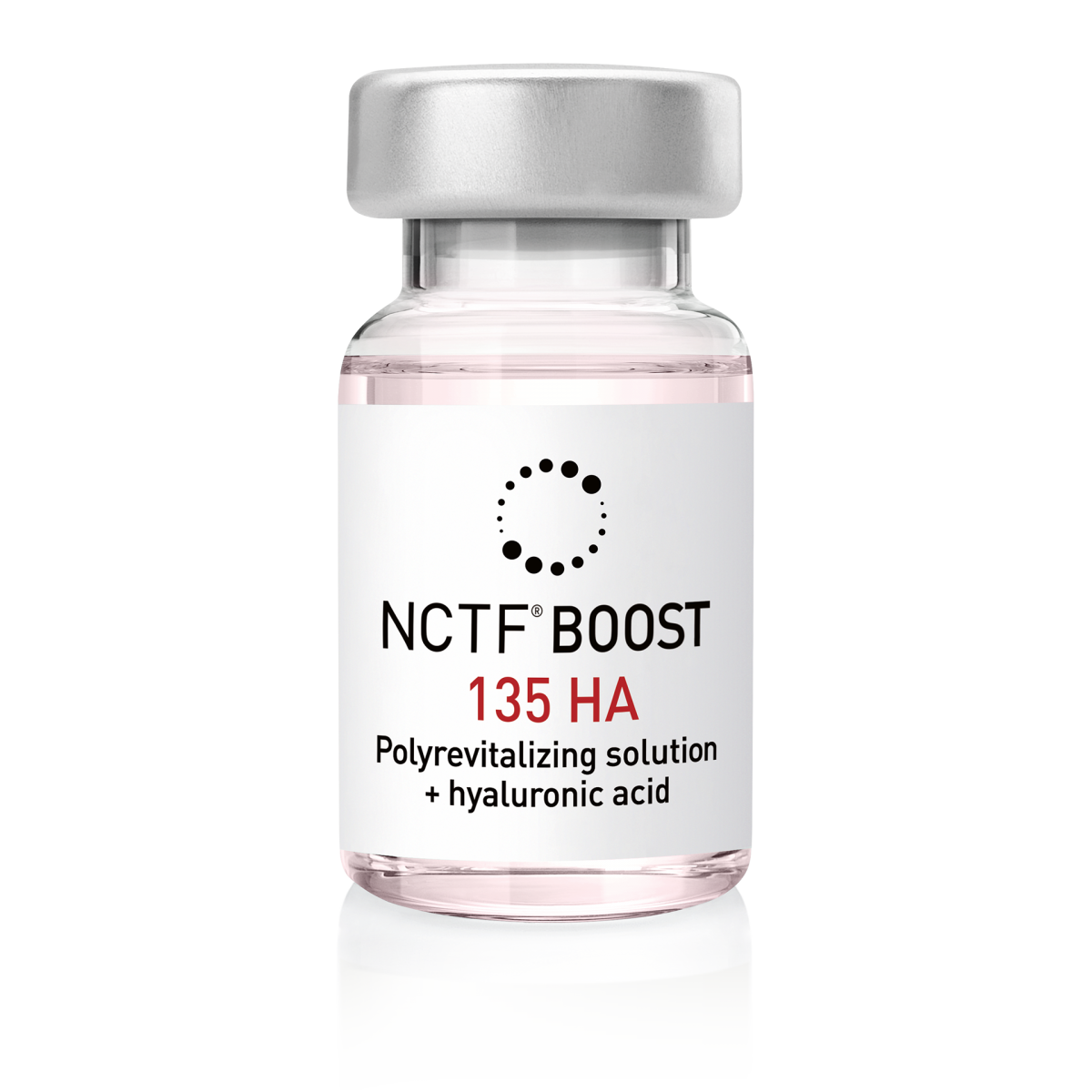 COMPLEMENT COSMETIC INJECTABLES
NCTF ® Boost 135 HA is developed by a French laboratory leading in cosmetic medicine nd skin quality. Skin Perfusion is an innovative cosmeceutical product line specially designed to maintain and enhance the results of cosmetic injectables.
HIGH PERFORMANCE SOLUTIONS
Formulated with high-grade ingredients in optimal concentrations, Skin Perfusion products are based on the Mix 'n Match principle to achieve the best visible results on skin appearance and to best fit the needs of each skin through tailor-made solutions.
HOLISTIC APPROACH TO SKIN QUALITY
Combining in-office and home treatments, Skin perfusion allows a holistic treatment of ageing skin. The specific protocols combine superficial peels, micro-needling and professional skincare to address teh concerns of ageing skin: hydration - radiance - wrinkles - firmness and blemishes.
NCTF ® Boost 135 HA is a unique anti-ageing, poly-revitalizing complex that nourishes the epidermis by providing the ingredients that it needs to thrive. It contains 59 amino acids and creates the optimal environment for fibroblasts, which are respoinsible for the production of collagen, elastin and hyaluronc acid.
Nanosoft mesotherapy technique helps to place the NCTF ® boost within the epidermis and thus stimulating fibroblasts and hair cells.
Treatment Pro-Youth Protocol:
(1) In combination with Cosmetic injectables. Ideal treatment at 4-6 weeks after cosmetic injectables.
(2) Stand alone Skin Perfusion treatment:
3 sessions 2 - 4 weeks apart for Preventative, Skin Booster, Supportive Antiaging
5 sessions 2 - 4 weeks apart for Skin lightening, Pigmentation, Melasma, Acne, Hair Growth & Hair rejuvenation
BioNutriGlow Mesotherapy Facial - 1 hr with LED $399 per session
NCTF Nanosoft Hair Rejuvenation - 1 hr with LED $399 per session
(10% off if purchasing a pack of 3 sessions. 15% off if purchasing a pack of 5 sessions)
PDO Threads
What are PDO Threads?
PDO Threads, also known as short threads, has been around for many years and used by the leading cosmetic practitioners Worldwide. It is one of the first and commonest treatment in UK, Korea and America. Monothreads are TGA Approved in Australia, biodegradable (dissolvable) sutures that promotes new collagen synthesis (Neo-collagenthesis) in the deeper layer of tissue.
Similar to Skin Needling treatment, e.g. Dermapen 4, collagen stimulation and production usually requires 6-8 weeks of time. Dermapen 4, works on the surface of the skin up to 2-3 mm of the dermis. Monothreads is targeted just below the dermis and in the subcutaneous tissue layer. Once it is placed in position, it stimulates your own collagen production, wrapping around the tiny suture threads. The suture and new collagen promotes new cellular regeneration, hence creating a new tightening and firming effect, resulting in secondary lifting effect. The results last up to 2 years and varies between individuals.
PDO threads (Monothreads or Double Screw Threads) come in different lengths. The one commonly used are 25mm or 30mm. The threads are made from Polydioxanonone, biodegradable, similar to any dissolvable suture used during surgery. Threads are attached to small sized needle and inserted via sterile needles. Needles are then removed and safely disposed.
The entire treatment costs less than dermal fillers and lasts longer, up to 18 months. Costs start from $320 per 10 threads and that is enough for one area (lip/around mouth; one side of cheeks/jowls; one side of crow's feet and brow lift). The procedure takes about 30mins and generous amount of local anaesthetic is applied prior to treatment. Monothread is ideal for those where sagging skin and laxity is an issue. Whilst it doesn't provide volume enhancement, this is ideal for those with mild to moderate lines due to gravity and loss of tone. Monothreads are safer than dermal fillers as there is no risk to vascular occlusion or ischaemia. Areas such as lips, cheeks, double chin, crows feet, decolletage, neck are common areas of treatment. You don't feel the threads once they are placed in the subcutaneous layer. Mild bruising is common and usually lasts up to a week.
If you would like to see photos, please visit our instagram page and click on Dr Louisa icon. Call us on 03 9432 9177 and book in for a complimentary consultation to see if Monothreads are suitable for you.
Wrinkle Relaxant & Soft Tissue Fillers
Wrinkle relaxant: softening of static lines (lines at rest) and dynamic lines (lines on movement).
Starts from $17 per botox-unit; $17 per xeomin-unit; $7 per dysport-unit.
Soft tissue filler: rehydrating, lifting, reshaping and volumerization. Starts from $375 / 0.5ml.

Popular areas of treatment:
Wrinkle relaxants can be safely used for areas such as - Forehead lines, Frown lines, Crow's feet, Bunny lines, Nose, Lip Flip, Jowls, Neck bands, Facial Slimming, Teeth grinding, Excessive sweating, Rosacea, Seasonal or All-year-round Hayfever or Rhinitis (Yes you read it right, for hayfever. This can be used as the last resort and effective for up to 3-4 months).
Soft Tissue Fillers can be used to help - Tear troughs (tired look), cheeks (revolumerization), Non-surgical liquid facelift (targeting sagging jowls and marionette lines), lips, jaw enhancement, scars, earlobe and chin.
Want to know more on pricing? It is always better to come in person to meet and greet Dr Louisa. Consultation is complimentary and Dr Louisa will be able to work out a treatment plan for you. If cosmetic injections are not necessary, Dr Louisa may also be able to provide you with information on tailored skincare routine or alternative specialised skin programs.
General quote guide only:
$17/botox or xeomin unit (wrinkle relaxant) $7 per dysport unit
$375 0.5ml high quality dermal filler
$650 1.0 ml high quality dermal filler.
Concerned about bruising and downtime? Not to worry. Dr Louisa specialises with the use of cannula techinque. This allows minimal down time and less bruising and is highly recommended. Cannula dermal filer allows specific plane placement and it is considered to be safer than direct needle injection technique.
Rest assured that our products are 100% genuine and are strictly sourced from Galderma or Allergan Main distributors in Australia.
Check out our Instagram and Facebook page for more videos and photos on cosmetic procedures.
Enjoy the time-lapse videos on Instagram - Cosmetic procedures: Frown lines, Seasonal rhinitis treatment, Facial contouring (slimming), Lip Flip (wrinkle relaxant), Lip filler (cannula).
FAQ:
1. Can I get injections if I am pregnant? What if I am currently breastfeeding?
Cosmetic injections are safe. However, no studies have been done on pregnant women or breastfeeding women, therefore, it is not recommended to have treatments if you know you are pregnant or currently breastfeeding. We do not have safety data and are unclear if any products crosses through the bloodstream to the unborn or newborn. Better safe than sorry.
2. If I have cosmetic injections, when can I have advanced facial treatments?
The general consensus is to wait for two weeks. This is only a guide and depends on case by case basis.
3. Can I wear makeup afterwards?
Yes, mineral makeup is fine as it is inert but please ensure the makeup brushes are clean. Dr Louisa will generally apply liquid bandaid (e.g. Strataderm) or soothing cream after injections to reduce the risk to infection.
4. How long do the injections last for?
Wrinkle relaxants lasts up to 4 months but depending on the amount used (natural look vs glamour) and location of the treatment area. If you have never had injections before and this is your first time, it may last just under 3 months. Dr Louisa usually chooses an intermediate dosage first. Soft tissue fillers, depending on the amount used and treatment areas, some lasts up to six to nine months.
Her motto is, you can always add more next time, but too much at first, you may end up looking too surprised and over paying each time.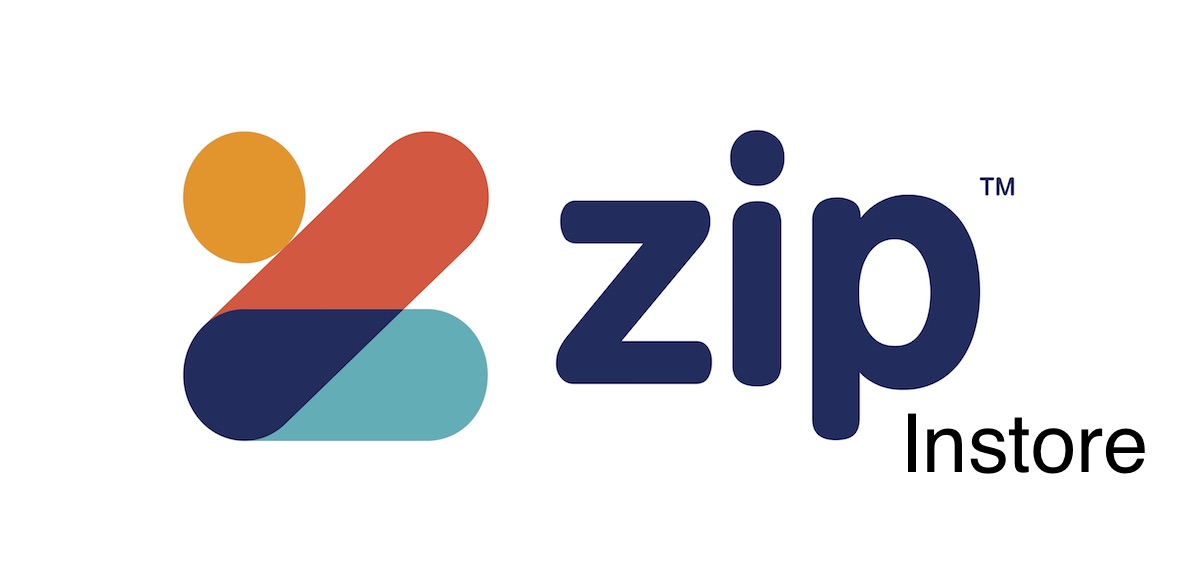 Cosmetic Skin Care for Clients undergoing Fertility Treatments
COVID update:
Total Bliss Medical Room is currently closed for medical injectables. Mask must be worn at all times. A short COVID screening survey will be asked and temperature taken upon entry. If you are unwell or have been in contact with known cases, please notify us immediately and we will reschedule your appointment. Thank you and please take care.
Total Bliss is Melbourne's first beauty clinic focusing on the skincare and wellbeing of an individual undergoing fertility treatments.
Founded in 2013, IVF Aesthetics and Wellness is dedicated to clients who are planning or currently undergoing fertility treatments. We are a team of Skin care and Beauty specialists led by a locally trained Aesthetic Medical Practitioner, Dr Louisa Yim.
With a background in General Practice, pregnancy care, women's health, skin cancer and aesthetic Medicine, Dr Louisa Yim is a very experienced and respected doctor. Over the last six years, she has built a reputable practice based on the holistic and evidence-based model of wellness. She is passionate about holistic aesthetic medicine and in particular, the wellbeing of couples undergoing fertility treatments. Her passion stems from her very own experience with undergoing repetitive cycles of IVF treatments. Her story can be viewed on her website.

According to the most recent data from The Fertility Society of Australia 2013, infertility affects one in six couples in Australia and New Zealand. This means that most of us will come across people who are undergoing fertility treatments.
There is still a lot of stigma in the society, partly due to the lack of awareness and understanding of the processes involved. Unless you have traveled along the same path, often, it is very hard to comprehend how to comfort or console those on this challenging journey. It is a journey that will test the faith of a couple. There will be many hopefuls and many sorrows. Unfortunately, not every opportunity is a success with a joyful ending. Despite this, many of us will continue cycle after cycle in the hope of winning that bundle of joy.
We are committed in providing you with useful up to date information on skincare and general wellbeing during and after your IVF treatment cycles.
We want you to know that you are not, and never will be, alone. We are here to support you.