Louisa
General
NutriAesthetics Part Three - Ginger
Ginger. The ginger root is an earthy golden coloured spice used in culinary cuisine throughout different parts of the World. Known for its sharp flavour full of heat and spice, making it a versatile ingredient and it is found in many dishes.
Ginger also has a few notable medicinal benefits. It is useful in treating digestive complaints such as motion sickness, morning sickness and loss of appetite. Its anti-inflammatory properties have been shown to reduce exercise induced pain and mild arthritis. In terms of anti-aging properties, there has been some studies linking ginger to reducing bad cholesterol and inflammation in gut tissues, of which, the later is known to be associated with precancerous gut lesions.
The "heat" property of Ginger is recognised in Chinese medicine in improving circulation and increasing metabolism of the body. Hence it is recommended to take during the day (preferably first thing in the morning) and not to be consumed by the night. It also contains natural antibiotics in helping to fight mild infections, boosting the natural immune defence system.
Apart from adding a slice of ginger to your warm lemon tea and in savoury dishes, you can also use it in desserts. We have all heard of lemon curd. Have you heard of Ginger milk curd dessert?
Ginger milk curd is one of my favourite classic Hong Kong desserts. When I was little, I would spend hours looking for the best ginger milk curd amongst many eateries in Hong Kong. There are many variations of recipes for this dessert. I have never found a recipe that was remotely easy to follow. Incidentally, whilst adding freshly grated ginger to a warm glass of milk one morning, a little miracle occurred. I have been having this warm dessert for breakfast every morning since that day.
Warm Ginger Milk Curd Dessert
Ingredients:
Fresh Milk (Full cream) 150ml
Fresh Ginger (to grate) to ~ 30ml juice (the more juice you use the stronger flavour and curds better)
Caster sugar (1-2 tsp to your taste – this is optional)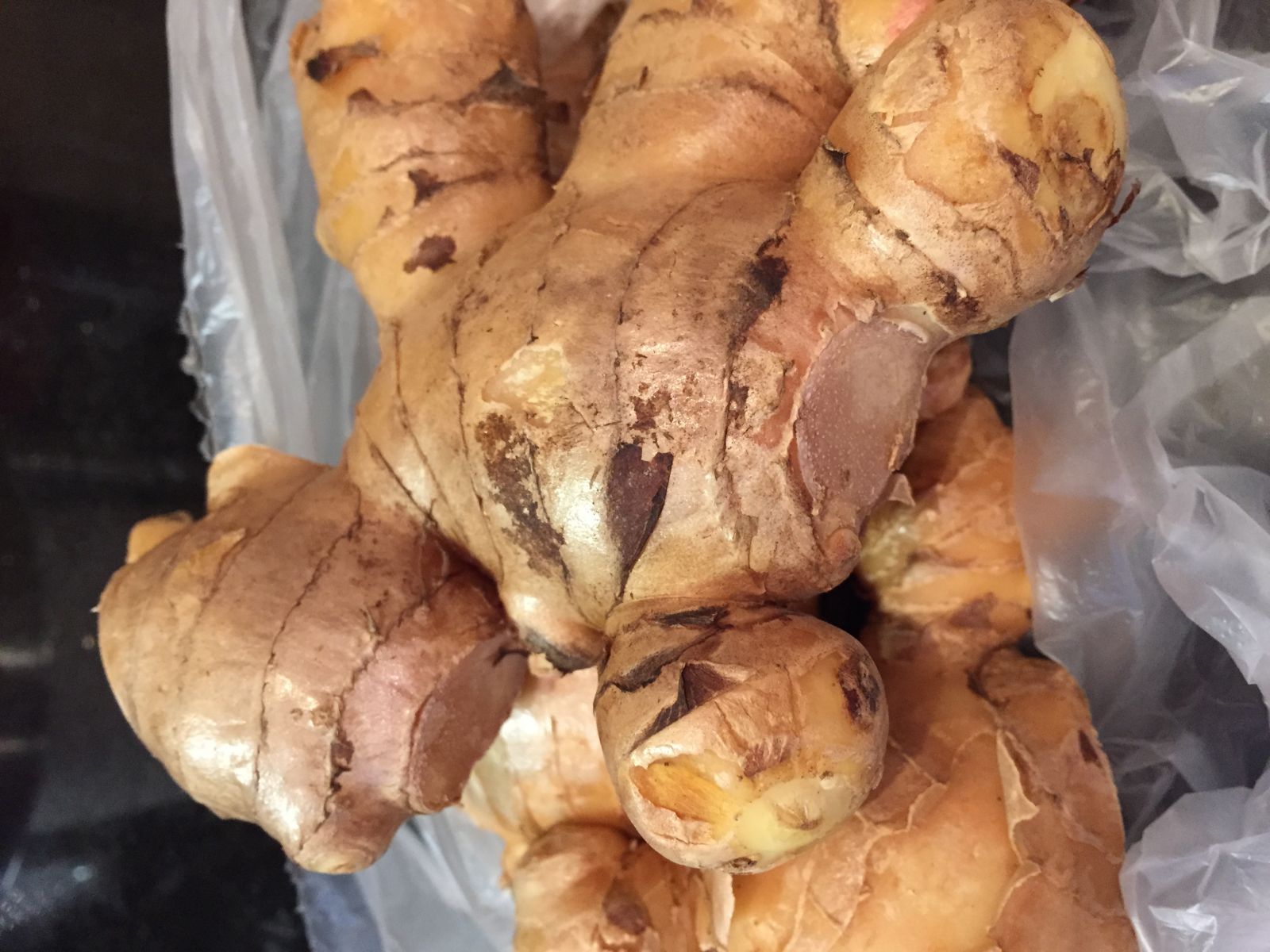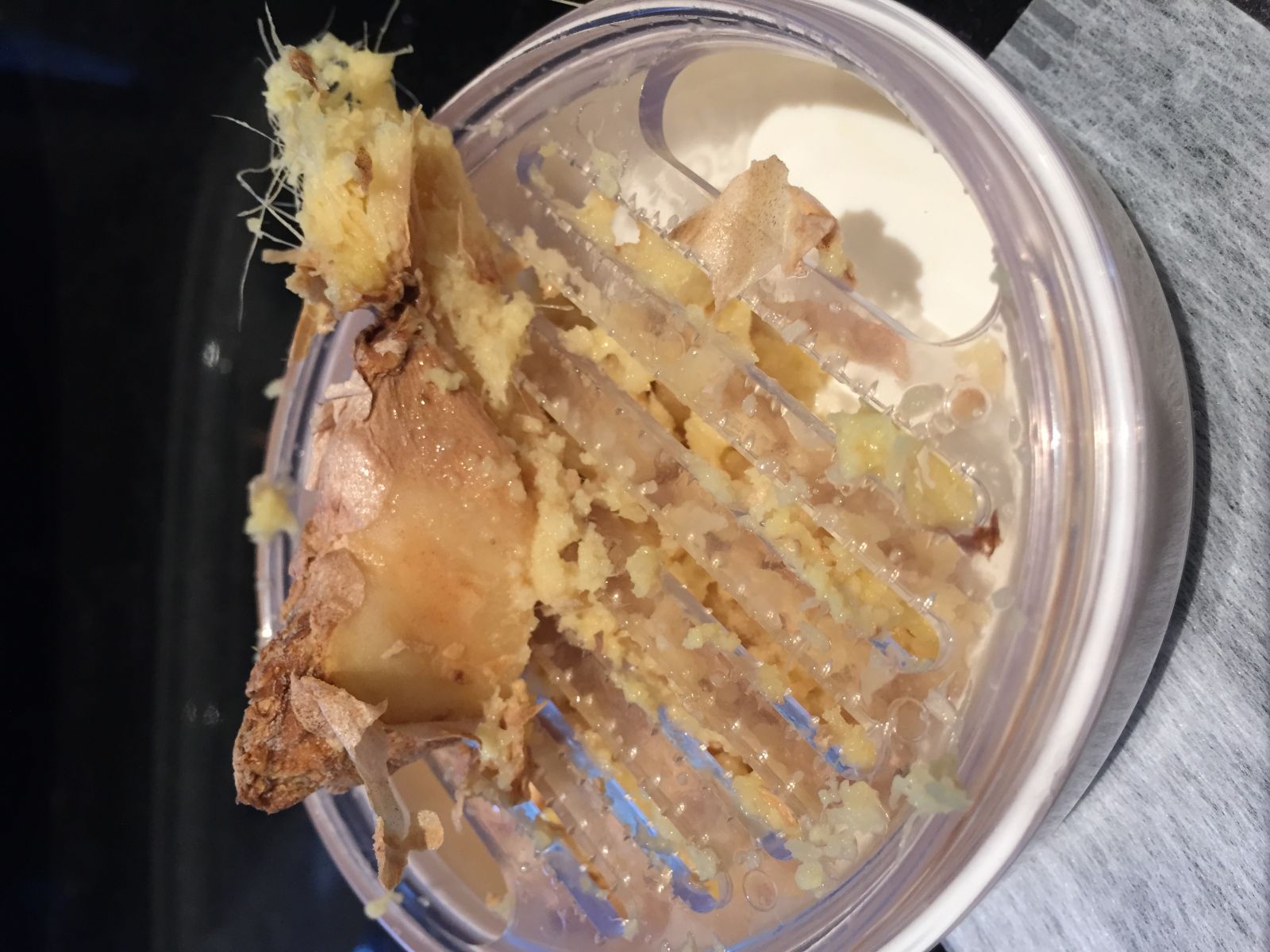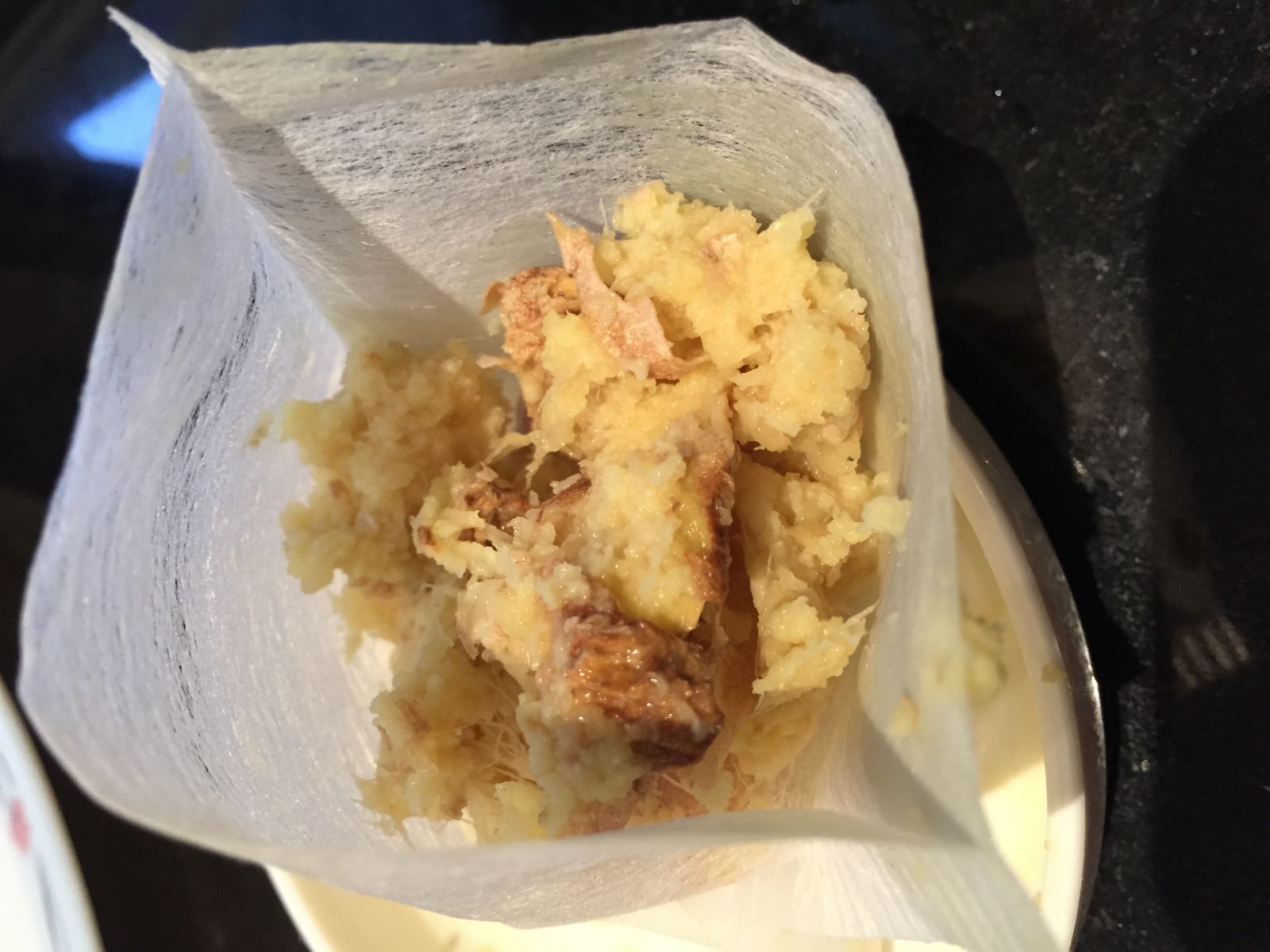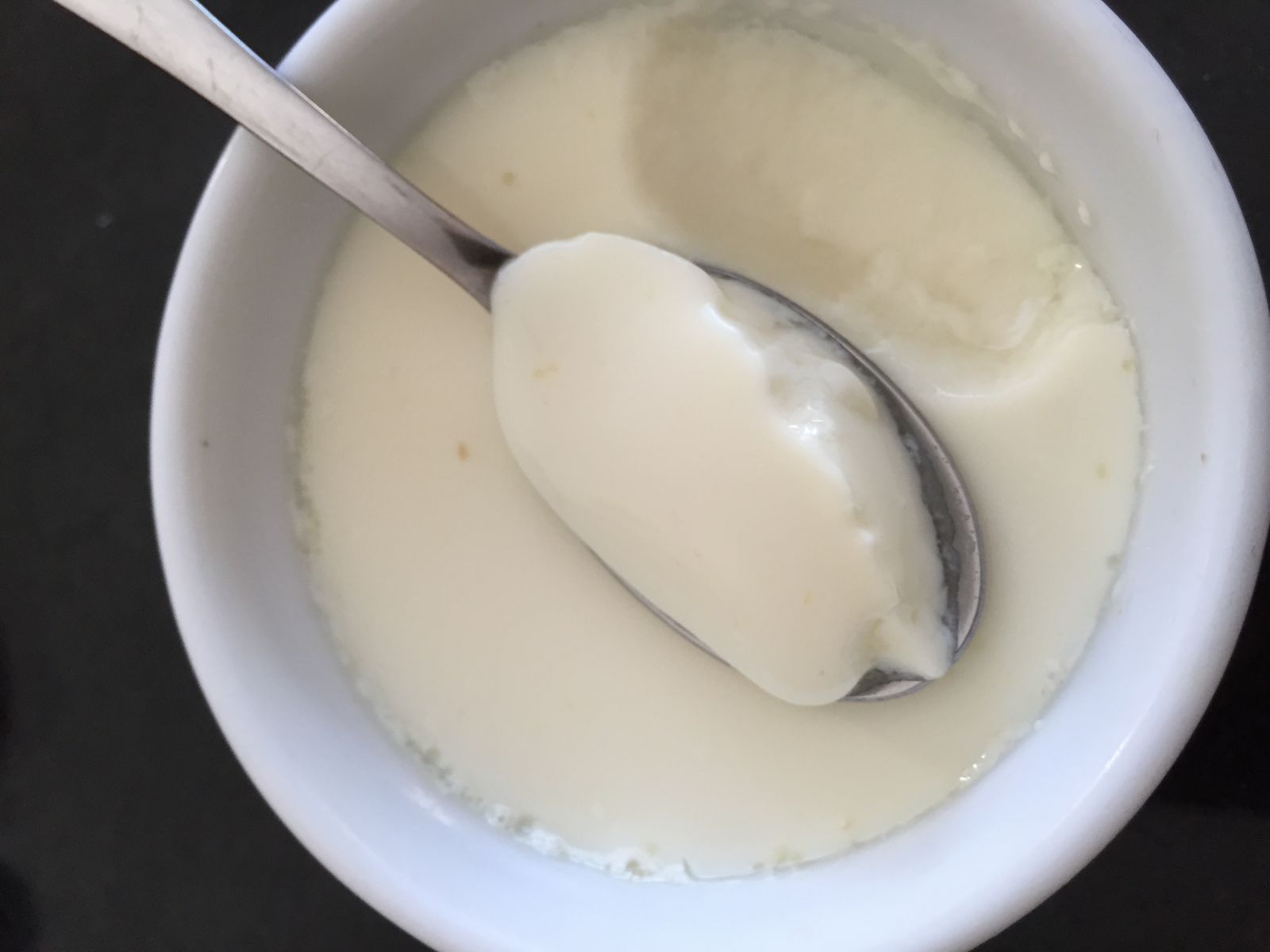 Utensils:
Clean cappuccino cup or porcelain bowl
Microwavable measuring jug
Grater
Unused teabag pocket (optional)
Microwave or small pot for the stove
Cooking thermometer required for stove cooking
Method:
Pour 150ml of fresh full cream milk (straight from the fridge) to a microwavable measuring jug
Add Caster sugar and mix well to taste
Microwave:
Put the jug in a microwave and heat 1 min 30 secs (optimal temperature for curd is 65-70 deg. It should not be boiling when it is heated. There should be steam or you can see a thin layer of curd on top of the milk)
Whilst the milk is being heated, grate a large piece of ginger (about 3 cm in length) and place grated ginger in an empty teabag pocket. Juice the grated ginger (~ 30ml or more) into the cappuccino cup.
When milk is ready from the microwave, pour immediately into the cup, aiming it at the centre of the cup (this allows the ginger to mix with the milk).
Stove:
Warm milk in a pot in medium heat to achieve the optimal temperature of 65-70 degrees.
Remove from stove and pour into the ginger liquid.
Set aside for 5mins or until it curdles. Do not disturb the cup whilst this is taking place.
Enjoy with a spoon.
Tips: The enzyme responsible for the milk curd is found in the freshly grated ginger. This enzyme denatures very quickly (within five minutes) and therefore it is important to use freshly grated ginger. The temperature of the milk needs to be around 65-70 degrees. It is important to grate the ginger whilst the milk is being warmed in the microwave or on the stove.
Trust me: Only grate ginger after you have put your contact lens on in the morning or after applying eyecream as part of your daily regimen.
For your information, a range of topical skin care for sensitive skin and reducing inflammation is available at Total Bliss Beauty Therapy: